News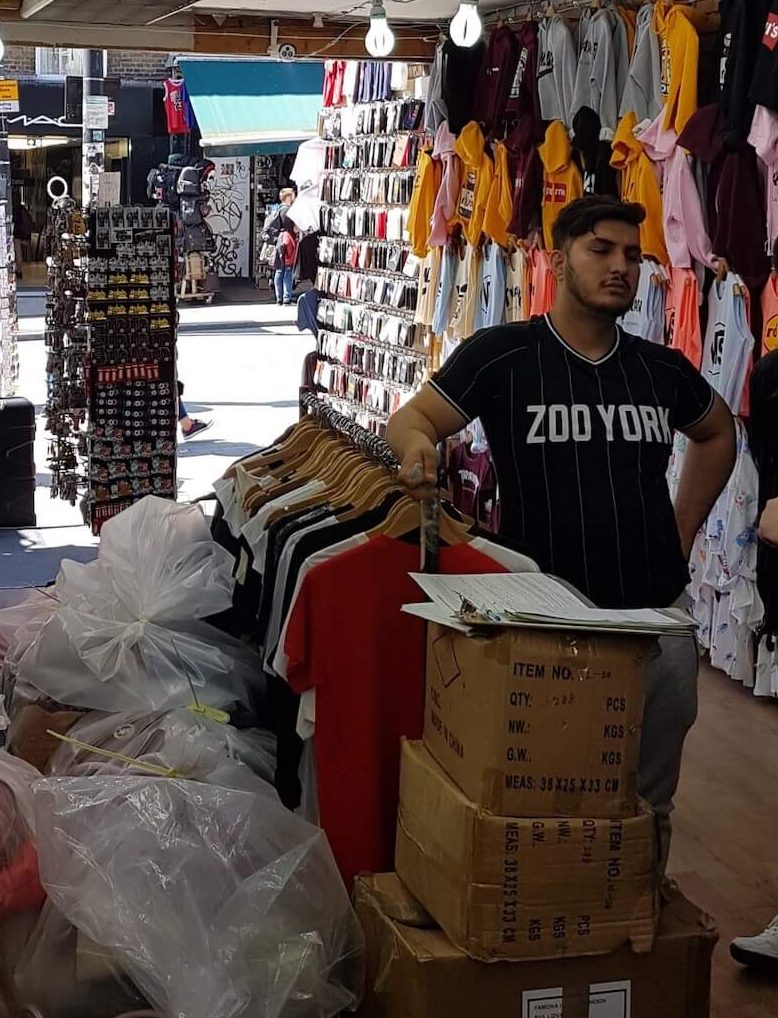 Prison sentence for Camden shop owner persistently supplying counterfeit goods
On Monday 11th March 2019 Waleed Azam Azami, aged 29, appeared at Blackfriars Crown Court, London, for a number of Trademark and Registered Design offences. He was sentenced to 12 months imprisonment suspended for 2 years!
Azami, the sole Director of Worldwide Accessories Limited, operated out of retail premises at 240, High Street, Camden. He had earlier been convicted of 11 Trademark and Registered Design offences at Highbury Corner Magistrates Court. His company was also convicted.
This private criminal prosecution was taken by WRI Group (WRI) on behalf of three of its clients from the luxury goods and telecommunications sector due to Azami's persistent flouting of IP law, his higher role within the supply chain and failure to respond to all other attempts to bring about a cessation of his offending. Numerous raids by Camden Trading Standards, which resulted in thousands of counterfeit goods being seized on 9 separate occasions, undoubtedly disrupted Azami's operation, but he continued to supply a large range of counterfeit products from the shop.
Due to the circumstances, Camden Trading Standards both supported the investigation and declared that it was in the public interest for a prosecution to be brought.
During a 6 month, in-depth investigation by WRI, which saw a number of covert test purchases being made, it was established that payments for goods were being paid into the bank account of Worldwide Accessories Limited and that Azami was in possession and control of the shop and the goods within the shop.
During the trial at Highbury Corner Magistrates Court, the defendant claimed that although he knew that the goods on sale at the shop were counterfeit he had no control over the items being sold, as he only occupied part of the shop and had sublet some areas to other traders.
Prosecuting Barrister, Cameron Crowe  (Gough Square Chambers, London), told the court that Azami, who had a previous conviction for a similar offence, had full control over who he allowed to sell in the shop, what they sold and, ultimately, whether they were allowed to continue selling, as well as clearly being the principal financial beneficiary from sales. The fact that the sole payment machine in the shop was registered to Azami's company was demonstrative of the level of control and organisation exerted by him.
The court accepted that Azami was a 'player' within Camden Market, where the sale of counterfeit goods was rife, and that the sub-letting was an attempt to avoid detection and responsibility. It was no more than a smokescreen.
It was additionally accepted that Azami used 'sham' limited companies to facilitate his criminal activity and his offending warranted disqualification as a company Director.
The magistrates found Azami guilty on all counts, committed him and the company to the Crown Court for sentencing and commended the investigation and prosecution team for their professional approach and delivery.
At Blackfriars Crown Court, Mr. Recorder Thacker stated that these were serious offences over a sustained period of time, and clearly undermined the reputation of brands and their ability to benefit from their Intellectual Property rights. Whilst a monetary figure could not be accurately established as to loss to the brands, it was clear that it would have been tens of thousands and likely hundreds of thousands if the goods were sold as genuine.
In addition to the suspended prison sentence, Azami received a 250 hours unpaid work order and was disqualified from being a company Director for 7 years. His company received a notional fine of £1000 simply due to a lack of funds to pay anything greater. The court ordered forfeiture and destruction of the seized items and costs were awarded.
Graham Mogg, Managing Director of WRI Group said ''We are extremely pleased with the outcome of this case and would like to congratulate our legal team at Gough Square Chambers and Palmer Biggs Legal for achieving this outcome.''
''The blatant and persistent sale of counterfeit goods in retail shops and market stalls in Camden seriously undermines our client's legitimate businesses and places consumers at risk.''
''Counterfeiting is not a victimless crime, as many of the goods on sale are of poor quality and potentially unsafe. This black-market trade undermines the UK economy and impacts on legitimate jobs''
''To tackle this illicit trade, we must work in partnership and I would like to commend Camden Trading Standards, in particular David Hunt, for their professionalism and support throughout our investigation, as well as the brands for their high-level of co-operation.''
''This private prosecution was taken as a last resort to protect our clients and to act as a deterrent to other shop owners or landlords who perpetuate the sale of counterfeit goods. If you facilitate this type of criminality and take money off counterfeiters you can be prosecuted and face life changing repercussions.''
Gough Square Chambers – www.goughsq.co.uk – Legal 500 (2017)''Without doubt, the leading set for consumer law matters with eminent QCs, heavy-hitting mid to senior juniors and some brilliant rising stars''
Palmer Biggs IP Solicitors – Legal 500 (2019) – recommended as a Top Tier IP law firm – pbip.com