News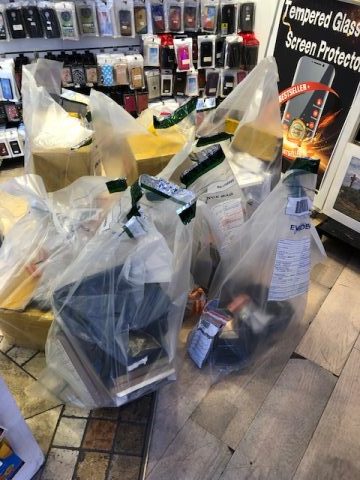 Raids: June & July 2019
We've had a great few months developing a number of IP criminal cases leading to raid actions on behalf of our clients, supported by law enforcement agencies across the UK.
A snapshot of some of these actions is outlined below
Belfast
On the 5th June, following a detailed market survey and test purchase operation in Northern Ireland on behalf of our clients, we joined the Anti-Counterfeiting Group, brand representatives and officers from the Police Service of Northern Ireland (PSNI) on raid actions at 3 retail premises in Belfast City Centre. The action led to the seizure of over 25,000 counterfeit and potentially unsafe products. Further intelligence gathering activities are underway and we look forward to working with these agencies again in the future.
Camden
As members of the ACG's Brand Protection Group we enjoy the privilege of supporting their coordinated raid actions in Camden. Representing our clients' interests we regularly carry out intelligence gathering exercises in High Street shops and markets throughout Camden and on the 5th July we joined the ACG, brand reps, Camden Trading Standards and the Met Police on targeted raids at a High Street shop and 8 market stalls.
This collaborative action saw several thousand counterfeit goods seized and WRi secure evidence of the counterfeit trade impacting on our clients. WRi operatives have been at the forefront of these actions and will continue to support the ACG and the authorities going forward.
OP BEORMA
This joint NMG / NTS operation targeting organised IP crime across the UK has seen some great successes re seizures of counterfeit goods and identification of offenders. In June and July WRi operatives supported evidence collection initiatives and joined public and private sector partners on raid actions gathering vital evidence on the large scale trade in counterfeit goods at physical and on-line market places.