News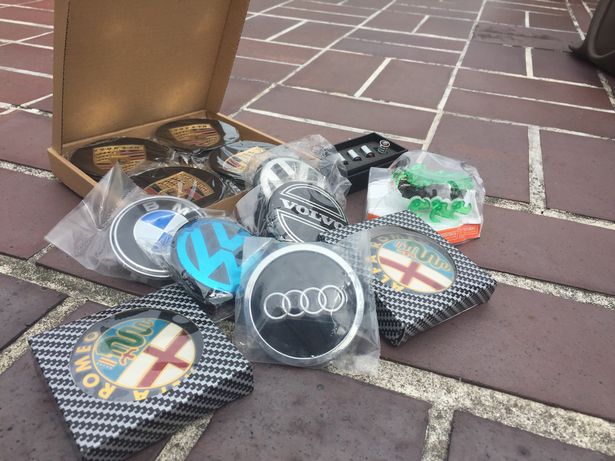 Two investigations referred by WRi Group lead to custodial sentences and significant POCA confiscation!!
With 40% cuts in funding and resources, Trading Standards (TS) are often viewed as unworthy of their status as the lead agency to investigate IP Crime.
At WRi we value our strong relationship and partnership with Trading Standards and the below court results from Cornwall and Leicester City TS, regarding cases initiated by us on behalf of BMW show what can be achieved from a true partnership approach.
In 2016, following instructions from BMW who operate a zero tolerance policy regarding infringements of their IP rights, we commenced an in-depth investigation into the activities of a prolific eBay trader known as 'with-a- twist-of-lemon' who was offering for sale a range of BMW and MINI counterfeit car badges.
Test purchases were conducted to authenticate the products and with support from partners including the Intellectual Property Office's Intelligence Hub a detailed evidence referral pack outlining the scale of the trading and financial gain of the traders was passed to Cornwall Trading Standards for further investigation.
WRI operatives joined Trading Standards on raid actions leading to the recovery of thousands of counterfeit car badges and additional support around logistics were also provided by us to ensure that Trading Standards had all of the support required to conduct such an in-depth investigation.
The dogged work of Cornwall TS especially Terry Carne their Financial Investigator led to the subsequent conviction of the two main traders and a 32 month custodial sentence of the main perpetrator. The POCA hearing in Truro earlier this week clearly shows the criminal gain being made by those trading in counterfeit goods and the confiscation order should send a clear message out to those who think that trademark infringement is a low level crime.
In 2017, a similar investigation by WRi Group on behalf of BMW identified a trader using the trading name 'Matilda-Rose', selling fake service record stamps. A number of test purchases were made which showed the traders ability to manufacture service stamps to order which, if used by unscrupulous traders or car owners could place consumers at risk of fraud and or safety issues with un-roadworthy vehicles.
A full evidence referral pack was passed to Leicester City Trading Standards who developed the case bringing in all affected car manufacturers which lead to the 12 month custodial sentence being imposed on the trader.
Gareth Mogg, Director at WRi Group said, "We are very grateful to Cornwall and Leicester City Trading Standards for working with us and supporting our client in this manner.  The manufacture and sale of counterfeit goods have a profound effect on our clients and consumers who are duped into spending money on inferior products and, as with the service stamps, often placing themselves at risk of harm"
"These strong sentences should act as a deterrent to anyone thinking of selling counterfeit goods and rest assured that we, working in partnership with Trading Standards, the Intellectual Property Office and others will continue to investigate these serious crimes"